Features of the work of remote contact centers in retail in 2021
Translated from Russian
According to a study by iKS-Consulting, retail, including online stores, brought 18% of revenue to contact centers in 2020. Contact centers often take over not only the processing of incoming and outgoing calls, but also part of the deeper business processes related to sales service, complaint acceptance, technical support and logistics. How has the CC's work at the "remote location" changed, and what solutions have allowed them to painlessly take all the work "home"?
Dmitry Arkhipov, Director of Business Development at JPL Telecom in Russia and the CIS
The presence of its own or outsourcing contact center (CC) is an integral part of the structure of any retail company. CC performs a number of key functions, including technical support, telemarketing, and customer service. In 2020, the industry faced serious challenges – the need to quickly restructure business processes, expand the ability to service customer requests, and at the same time significantly optimize costs.
As a result, most companies that have migrated the communications environment to the home have not subsequently moved all of their staff to the office. The process of transferring to remote work and the difficulties with onboarding employees were generally common for federal-scale contact centers and small outsourcing companies. Everyone had to act very quickly.
Rebuilding and speeding up
The outsourced contact center market continues to develop, mainly due to the growth of traditional segments – financial services, telecom and retail. According to a study by iKS-Consulting, retail, including online stores, brought 18% of revenue to contact centers in 2020. In this segment, contact centers often take over not only inbound and outbound call processing, but also part of the deeper business processes related to sales service, complaint acceptance, technical support and logistics.
Many of the current trends started well before 2020. Large and small trading companies, one way or another, have already had experience in transferring contact centers to a remote format. But the difficulties identified earlier helped a lot during the reconstruction.
Special equipment and software made it possible to fully reproduce the operator's workplace at home: corporate telephony for interacting with subscribers, as well as related systems for call quality control, integration with billing. Unified Communications solutions, video conferencing, comfortable USB headsets and secure Plug and Play webcams with a minimum of software, other devices and software solutions for communication not only provided the necessary level of comfort, but also made it possible to save time and increase productivity as individual employees. and companies in general.
Customers continue to expect support to be available anytime, anywhere, and on any device. With multi-channel service, customers can choose from different channels, but can only use one at a time. The rapid transition to virtual desktops has exposed critical flaws in a number of legacy technologies and bottlenecks in modern solutions.
We see that social networks and chat bots are already quite popular, but so far they are suitable mainly for simple interactions. These channels are useful to the extent that they allow consumers to continue doing what they were doing while their request is being processed, and operators to process multiple requests at the same time. However, voice channels, especially the telephone, are still the most commonly used, especially for complex interactions. Accordingly, the requirements for high sound quality remain the same, if not even more stringent. For companies, this is not only the first impression of the level of service, but simply a vital necessity.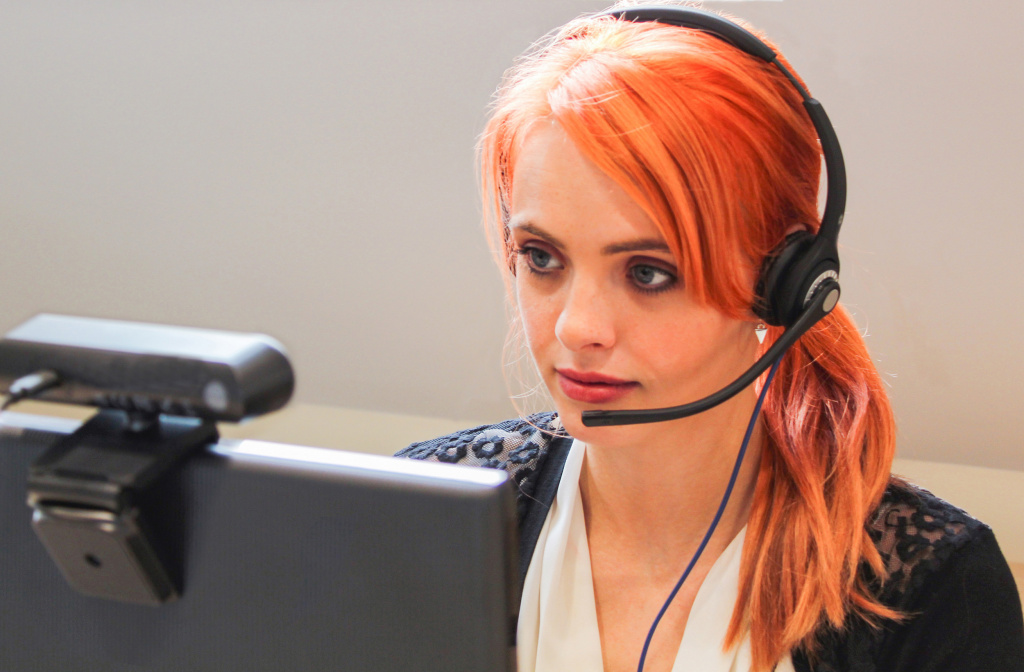 Phone support and phone sales aren't going anywhere anytime soon, according to a Zendesk report. 66% of respondents still use their phone to get support.
The fact that companies, which considered the previous experiment unsuccessful, moved call centers "to their homes" in a matter of days only suggests that the main problem was not infrastructure, but the restructuring of business processes.
Take work home
When transferring contact centers to remote work, very serious attention had to be paid to the adaptation of employees, from operators and supervisors to IT specialists, to new conditions. The industry has, in principle, always had an abnormally high turnover rate due to emotionally tiring and demanding work and little career space. Many had to abandon their already debugged system and restructure their working hours. At the same time, last year the profession of a contact center operator became one of the most demanded.
By and large, it was necessary to approach the adaptation problem in the same way as for the launch of any new project, including a detailed timetable for an action plan, setting deadlines, assigning responsible persons and organizing other processes. Key performance metrics, management processes, and approaches to interaction with clients have also been transformed. There was an increase in control over the activities of employees, which led to the emergence of new and sometimes very bizarre mechanisms: from additional reporting documentation and an increase in the number of meetings to the need to constantly be online and counting the number of mouse clicks.
In this case, it was important for companies to get the green light from employees: to find out which reliable Internet providers they work with, the characteristics of personal computers, how suitable the home environment is, the presence of children, and available time. This information helped to adjust the range of the charts. The drafting of new instructions removed many questions, reducing the workload on supervisors. The fact that the operators were at home made it possible to connect them to the lines more quickly at times of peak loads.
All this helped to make the process of switching to the remote mode fast, painless, to avoid chaos without interrupting current work and disruptions in subscriber service. Technological equipping of employees and preparation of home space for an office format has become a very important issue for every organization that thinks about the required level of staff comfort.
The demand for digital transformation, including cloud solutions that facilitate remote work, is growing. The business will actively invest in the infrastructure and equipment of the CC, reviewing security policies and updating the operating scenarios for operators. But with the automation and implementation of new algorithms, the human factor has become increasingly important.
Dmitry Arkhipov,
Director of Business Development at JPL Telecom in Russia and the CIS, for New Retail
Read the full article: New Retail